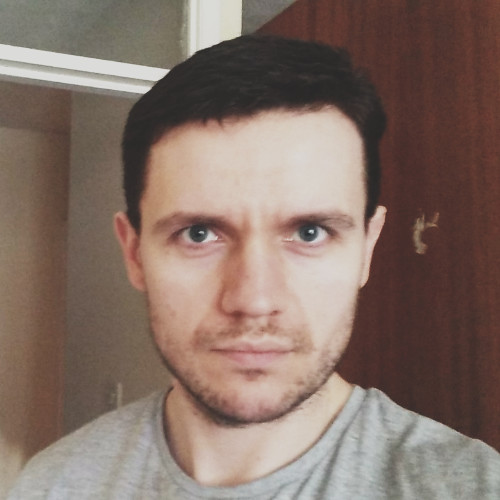 Can you describe your current role and responsibilities?
As Custom Conjugation Manager I manage enquires into our conjugation services from outside companies. This involves talking to the customer about what it is they want via emails, phone calls and face-to-face meetings. I also generate quotes and manage lab work.
For the most part, the lab work falls into the realm of protein chemistry and 90% of the time that will be antibodies. I am a specialist in the chemical manipulation of antibodies (and proteins, in general). This could be simple things like attaching fluorescent dyes, drugs, or other proteins to an antibody so that you can maintain the binding characteristics of the antibody that you like but are also able to take advantage of the properties of the molecule(s) that you have attached to it.
So, how did you land your first job? Is it relevant to the job you are doing now?
My first job was with a company called Fleet Bioprocessing. They are a contract research and manufacturing company within the areas of antibody and protein conjugation and assay development. It was during this role I learnt many of the aspects of the job I do now: both the lab expertise and the more customer-facing aspects.
I saw this job advertised on an online jobs board and had put it on the back burner to apply for it. The day I finally put in my application I was contacted within an hour to arrange a phone interview for the next day. It was fortunate that I hadn't waited any longer as they were finalising interviews that day. So, I would definitely say you should apply for a job as soon as you see it. After the phone interview, I was called into a face-to-face interview where I was asked technical questions focused on the type of work the company does. The next week I started my first job.
Talk us through your career progression…
After completing my PhD, I started working at Fleet Bioprocessing as a senior scientist for around 5 years. I would say the first two years were spent really getting to grips with the role. The type of chemistry work I was doing is not widely taught so I was learning various things in the lab as well as developing my customer-facing skills. As my time at Fleet increased so did my responsibilities and I ended up having line manager responsibilities for technicians in the lab. My role became more of a 50:50 split between lab and desk work.
I then moved to Bio-Rad where I basically became the company's expert in the same type of work. My role is a mix of custom work for external and internal clients as well as helping to develop new products for the Bio-Rad catalogue. Over time this role has become even more desk-based with lab desk split becoming more 25:75.


How important are your qualifications vs your hands-on experience in your role?
Both have proved very important. I hold a BSc, MRes and PhD in Chemistry. My chemistry background allows me to have an understanding chemically what I'm doing in the lab and the best approach to take. However, the years of actual hands-on experience I have built up in protein chemistry and learning what works and doesn't are invaluable.

Any advice for jobseekers looking to get into your area of expertise?
The advice I would give anyone who wants to get a head start in science is to try and get hands-on experience outside of your academic course. Many entry-level jobs will look more favourably on applicants who have some experience. You can get this if you contact some companies local to you in a field that you may be interested in and volunteer your time as work experience. I have seen many people take this approach and it really can help you stand out. In general, this approach will probably work better with smaller companies rather than large multinationals.