Job Description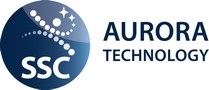 Aurora is an established supplier of skilled manpower to ESA and in particular at ESTEC and ESAC. Aurora has the opportunity to expand our support within the Science Directorate (D/SCI). Aurora currently has a team of 30 engineers and scientists at ESAC. This position is to cover our engineer who shall be on maternity leave.
Overview
The work is to provide a number of specialised services to support ESA in developing the Solar Orbiter mission's Science Operations Centre (SOC) at ESAC. This covers software design, definition, implementation and maintenance service support to Solar Orbiter Science Ground Segment (SGS) development, operations and maintenance at ESAC, including the science operations planning system, the low-latency data generation and visualization system, the auxiliary data products generation system and also supports the archiving of science data products.
Solar Orbiter is the first of the medium size missions in the ESA's Cosmic Vision Science Programme, developed in collaboration with NASA. It is a solar observatory carrying 10 instruments provided by Principal Investigators: 6 remote sensing instruments (an EUV telescope, a polarimetric telescope, an X-ray telescope, a coronagraph, an heliospheric imager, and a spectrometer) and 4 in-situ instruments (magnetometer, radio and plasma waves, energetic particle detector and a solar wind analyser). The primary goal of the mission is to operate the whole payload in a coordinated way to address some of the outstanding scientific questions on the relationship between the Sun and the heliosphere. The spacecraft is expected to be launched in February 2019, and after a 3 month commissioning phase it will cruise for 3 years until the proper orbital geometry is achieved. The nominal mission is expected to last 3 years more with a post operations phase of 2 additional years.
The Solar Orbiter SOC at ESAC is responsible for the development of the SGS following the Science Implementation Requirements provided by the Project Scientist which covers all the operational activities originating from the mission science objectives defined by the Science Working Team (SWT), including interactions with the Instrument Teams and the Mission Operations Centre (MOC) at ESOC. Operational activities for Solar Orbiter cover coordination of science operations for the cruise and nominal phases of the mission, generation of specific quick turnaround "low latency" data products, production of auxiliary data to support operations, as well as the archiving of Principal Investigator (PI) provided science data products.
Interaction is expected with the members of the Solar Orbiter Science Operations Working Group (SOWG) and with software engineers in the PI teams. Frequent interactions are expected to take place with the SOC manager, the SOC team members and within the team working on Solar Orbiter. Also, frequent interactions are expected to take place with the technical IT Unit and the Science Archives Team at ESAC.
Interactions with the general international community of astronomers/users are also expected via workshops and the helpdesk.
The job is intended to provide a number of specialised services to support ESA in developing science operations systems and tools, including:
System engineering and architectural design activities, including operating plans and procedures,
Designing, developing, implementing, testing, deploying, operating and maintaining software tools and systems, e.g.:

Observation proposal handling, mission planning and quick-look systems, parts of which may be distributed to the community
User support tools
Interactive analysis and calibration systems, to be distributed -as needed- to the community for data reduction and analysis
Data processing pipelines
Scientific data archives and interfacing these to the Virtual Observatory (VO).
Scientific and technical WWW systems to support the SOC, SGS and the scientific community

Contribute to the definition of Interface Control Documents (ICD's) and file interchange formats with external coordination units
Organise and perform end to end system testing with the scientific communities
Contribute to the maintenance of the overall system, including configuration control and versioning
Specific Service Tasks
As part of the service the following main activities will have to be carried out (prioritized order):
Test SOC systems for the daily processing of Solar Orbiter data.
Test SOC systems for the generation of Solar Orbiter payload operations requests.
Integration of the SOC systems in different environments.
Assist in automation of SOC (testing) procedures.
Contribute to the maintenance of the overall system, including configuration control and versioning.
Provide support for testing, particularly for End-to-End (E2E) and operational rehearsal campaigns.
Report on operational activities including the gathering and presentation of processing summary statistics.
Contribute to procedure writing and the implementation of those procedures.
Follow procedures and operate Solar Orbiter SOC systems.
Further integration, test and scale SOC products.
Participate in the optimization of software processing.
Gather operational constraints for software running at SOC.
Interact appropriately with and support the providers of all software SOC systems.
Interact appropriately with the users of Solar Orbiter data products.
Specific qualification requirements
At least a graduate degree (Masters or Ph.D) in a relevant subject area.

Relevant professional experience of at 3 years.

In particular, experience is preferred in:
Integration and Testing on different levels.
Setting up and working with different environments.
Interfacing with RDBMS.
ECSS standards for software development.
Testing environments and tools.
Configuration management tools.
In addition applicants should:
Have good communications skills.
Be able to document their work.
Be comfortable in an international working environment and be fluent in English; a high level of written and spoken English is essential.
Legal and Security Requirements
All applicants must be legally allowed to work in Spain without the need to obtain a work visa. Only European Union citizens can be employed by Aurora in Spain.
Applicants are required to provide a copy of their passport and degree certificate. Aurora will validate the Degree with the issuing University and provide evidence to ESA.
Prior to issuing a letter of employment the applicant shall provide to Aurora a recent official document declaring that they are of good conduct from the country where currently resident.
Location
The work will be performed at the ESAC, the European Space Astronomy Centre, at Villafranca del Castillo, near Madrid, Spain.
Contract
You will be registered for both social security and tax in Spain.
The standard working hours are 40 per week. There are 12 public holidays and an additional 30 annual days holiday.
In addition to public health services Aurora provides private medical insurance in Spain.
Training to improve efficiency and provide strength for future career are of course included.
Aurora can assist financially and provide recent experience information for relocation.
To be considered for this Position
Provide prior to 1 December 2017 a summary of why you are a good candidate for the position together with a complete and detailed Candidate Proposal Form or CV and Motivation Letter to Mr. Alex Jeanes, at email alexjeanes@aurora.nl quoting reference SO-NB-MAT.