Job Description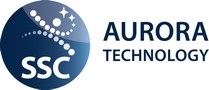 Aurora is an established supplier of skilled manpower to ESA and in particular at ESTEC and ESAC. Aurora has the opportunity to expand our support to ESA in the domain of ITS - IT Support to Space & Tech Projects. Happiness of our employees has proven key to obtaining excellent results and a client who also regards us highly for excellent service.
Overview
This Work Package is intended to implement the maintenance, operations and evolution of the TEC Management Information Systems, including updates and/or development of new applications and databases covering the following business needs:
Planning, controlling and reporting of TEC activities or programme/projects (e.g. TRP, GSTP, Third Party Sales, Technology Harmonisation, etc.);
Planning, controlling and reporting TEC budget and financial resources;
Resource management, manpower planning, time recording & charging, etc.
Data Warehouse Extract/Transform/Load applications to support the TEC reporting and business intelligence needs.
ESA is requesting 1 resource to be provided under a Service contract (1 STE). The work to be performed has been divided into the following tasks:
Task 1: Application Development
Support product owners in producing software requirements and implement the requirements for the software product into an architecture design and a software design, following best software engineering practices and in agreement with ESA.
Document software requirements covering new software requests, software changes, software upgrades, and software phase out.
Operate a tool for tracking software requirements.
Establish a software development methodology and document the architectural design and software design.
Document and keep up-to-date a software development plan in agreement with ESA. The plan shall define the scope of software development (e.g. releases), the responsibilities and the planning of activities. The project plan shall include milestones for requirements gathering/business process analysis meetings, development design sessions, and prototype demonstrations when applicable.
Establish and document a process for source code management to track changes and merging of code over time, which changes happened to the code at any point in time, for what version of the code and by whom.
Establish and maintain development, testing and production environments suitable to install and execute source code components.
Plan, document and execute tests for each software unit and integrated software component ensuring that it satisfies its requirements and document the results.
Involve the product owners in the performance of acceptance testing of the developed software solutions. If required by ESA,perform acceptance testing on behalf of the product owner.
Establish a document management system for software projects or adopt an existing system, if available, from ESA.
Document and establish a deployment plan in agreement with ESA before each software rollout.
Provide a user manual and an operations and maintenance manual for each stand-alone software product developed.
Task 2: Application Maintenance and Operations
Perform corrective maintenance in response to user reported problems for applications in scope.
For Software Problem Reports raised by the users, take immediate action to find and implement the solution in the shortest possible time.
Define the criteria for software problem (bug) criticality.
Define the criteria for bug reporting, fixing and deployment in production environment.
Establish and maintain a software configuration control and operational plan.
Employ clear and comprehensive release plans that enable customers and business plans to align their activities with the plans that minimize unpredicted impact on the production services, operations, and support organization.
Task 3: Application and User Support Services
Provide a first line of support to the user community.
Provide second line support guaranteeing specialized competencies in all the applications in scope.
Provide training on request to the user community for all the applications in scope.
Provide expert advice regarding current system functionality: 1. for manipulation of the database (e.g. generation of specific script for data upload, application configuration, etc.); 2. for configuration request at database level.
Specific qualification requirements
A Master's Degree (MSc.) in Information technology.
Competence in the development of web applications and databases.
Strong Oracle database development experience including SQL, PL/SQL, performance tuning etc. Expert skill level with Oracle's Application Express framework (Oracle APEX). Some knowledge of Oracle RESTful services programming.
Strong knowledge of HTML5, JavaScript, Ajax, CSS, and JSON.
Strong understanding of relational database concepts and data modelling.
Knowledge of Microsoft Office package (Word and Excel), in particular merging data with templates.
Microsoft and IBM integration via Ole automation.
SMTP.
Expert knowledge of Data Warehousing principles and concepts.
Strong experience in Business Intelligence reporting and dashboard design and ETL processes and industry best practices.
Fluent in the English language (spoken and written). Knowledge of another European language is an asset.
Legal and Security Requirements
All applicants must be legally allowed to work in The Netherlands
Applicants are required to provide a copy of their passport and degree certificate. Aurora will validate the Degree with the issuing University and provide evidence to ESA.
Prior to issuing a letter of employment the applicant shall provide to Aurora a recent official document declaring that they are of good conduct from the country where currently resident.
Location
The work will be performed at the European Space Technology and Research Centre (ESTEC) at Noordwijk, The Netherlands.
Contract
The selected candidate will receive good remuneration in line with ESA Job Class.
Will be registered for both social security and tax in the Netherlands.
The standard working hours are 40 per week. There are 12 public holidays and an additional 30 annual days holiday.
Training to improve efficiency and provide strength for future career are of course included.
Aurora assist with relocation both with support and financially.
Aurora contributes to a company pension scheme.
To be considered for this Position
Provide prior to 4 April 2018 a summary of why you are a good candidate for the position together with a complete and detailed Candidate Proposal Form or CV and Motivation Letter to Mr. Davide Starnone, at email davide.starnone@aurora.nl  quoting reference ITS-424. Aurora will agree conditional employment terms and conditions with candidates before submitting them by 10 April 2018, 13.00 hours.