Job Description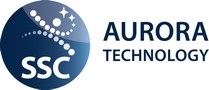 Aurora is an established supplier of skilled manpower to ESA and in particular at ESTEC and ESAC. Aurora has the opportunity to expand our support to ESA in the domain of ITS – IT Support to Space & Tech Projects. Happiness of our employees has proven key to obtaining excellent results and a client who also regards us highly for excellent service.
Overview
Support the Infrastructure Management Section (TEC-PI) on the following specific tasks:
Introduce IT synergies across the TEC Departments, aligning Knowledge Bases and lnformation Repositories.
Maintain understanding of business issues, operating procedures and priorities, actively seeking opportunities for increased business agility, ensuring all different services are integrated and in line with the Directorate's IT architecture plan.
Provide help to formalise requirements and assess impact on security, software licenses and cost, especially where contacts among different services are needed and questions go beyond the current computing service offerings.
Provide help with system architecture and design: - Encourage reuse of existing IT services / technologies. - Favour solutions compatible with existing infrastructure. - Formalize user stories and requirements. - Assess impact on security, software licenses, cost, etc.
Identify required architecture components and/or frameworks. Prioritizes architecture deliverables, and establish short-term, mid-term and long-range architecture plans.
Maintain a broad knowledge of current industry technologies, methodologies and designs, and their applicability and appropriateness in various solution architectures.
Analyse technical requirements to determine infrastructure designs, potential issues, and related costs.
Contribute to the selection, prototyping, and implementation of hardware, operating systems, applications, and technical solutions to business problems.
Take the pulse of and keep tabs on the general hardware markets for innovative designs, cost savings and market trends.
Provide technical leadership of activities related to the design, deployment, evolution and operation of the existing technical IT infrastructure and related services.
Evaluate new and emerging technologies through hands-on experimentation, providing an informed point of view and advocacy within the organization.
Leads the evaluation and comparison of IT technologies, reporting to the management, reporting on alternative scenarios and assessing opportunities related to new and emerging technologies.
Specific qualification requirements
PhD or Master's degree in Information Technology or related discipline.
Minimum of 10 years experience in the relevant field.
Experience with HPC (High performance cluster) Methodologies.
Proven ability to coordinate between various teams in an Aerospace R&D environment.
Expertise with Enterprise Storage, backup and recovery technologies required.
Experience in design, architecting, engineering and administering Storage and Virtualisation technologies.
Cloud integration experience of virtual platforms.
Good interpersonal skills.
Experience with and active participation to IT coordination groups and in coordinating with IT service providers in an environment where shared IT services are largely used by the business units.
Good understanding of ESA/TEC IT business processes at various levels and the functioning of TEC technical infrastructure would be considered an asset.
Fluency in English (both written and spoken) is mandatory; knowledge of another European language is an advantage.
Legal and Security Requirements
All applicants must be legally allowed to work in The Netherlands
Applicants are required to provide a copy of their passport and degree certificate. Aurora will validate the Degree with the issuing University and provide evidence to ESA.
Prior to issuing a letter of employment the applicant shall provide to Aurora a recent official document declaring that they are of good conduct from the country where currently resident.
Location
The work will be performed at the European Space Technology and Research Centre (ESTEC) at Noordwijk, The Netherlands.
Contract
The selected candidate will receive good remuneration  in line with ESA Job Class.
Will be registered for both social security and tax in the Netherlands.
The standard working hours are 40 per week. There are 12 public holidays and an additional 30 annual days holiday.
Training to improve efficiency and provide strength for future career are of course included.
Aurora assist with relocation both with support and financially.
Aurora contributes to a company pension scheme.
To be considered for this Position
Provide prior to 19  July 2018 a summary of why you are a good candidate for the position together with a complete and detailed Candidate Proposal Form or CV and Motivation Letter to Mr. Davide Starnone, at email davide.starnone@aurora.nl quoting reference ITS-454 (RT-C/TEC-PI/00454). Aurora will agree conditional employment terms and conditions with candidates before presenting them by 8 August 2018, 13.00 hours.