XMM-Newton Scientist
Job Description
Title
XMM-Newton Scientist
Job code
SCO-154
Job posted on
10/08/2018
Location
ESA/ESAC
Country
Spain
Education
PHD
Contract type
Any
Start date
immediately
Job Description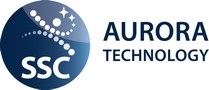 Aurora is an established supplier of skilled manpower to ESA and in particular at ESTEC and ESAC. Aurora has the opportunity to expand our support within ESAC.
Overview
Provide Science and Operations Support to XMM-Newton mission by performing the following tasks:
Contribution to instrument calibration or scientific performance monitoring.
Development of new algorithms or shared scripts for scientific analysis.
Specific qualification requirements
In order to capably and efficiently support the XMM-Newton user community, the following competencies are required:
At least a University degree or PhD in Astronomy or in equivalent  fields.
Expertise in astronomical observations, preferably X-ray astronomy, to understand the needs and requirements of the XMM-Newton community for the planning and implementation of requested observations and to competently deal with community questions on these observations.
Command of commonly used generic analysis software, like IDL, or Python, and of X-ray astronomical data analysis software in particular, with preference to the XMM-Newton SAS, FTOOLs and XSPEC or similar, in order to competently interact with and support the community in their use of XMM-Newton data.
Good understanding of the tasks in scientific operations support for an international space- (or ground-) 
based observatory. Knowledge of the specifics of astronomical X-ray detectors, preferably those of XMM-Newton.
Ability to interact with and provide support to users from a world-wide community and crossing multiple disciplines.
A high level of written and spoken English is essential.
Legal and Security Requirements
All applicants must be legally allowed to work in Spain without the need to obtain a work visa. Only European Union (EU), European Economic Area (EEA) and SWISS citizens can be employed by Aurora in Spain.
Applicants are required to provide a copy of their passport and degree certificate. Aurora will validate the Degree with the issuing University and provide evidence to ESA.
In line with ESA's security requirements, prior to issuing a letter of employment the applicant shall provide to Aurora a recent official document declaring that they are of good conduct from the country where currently resident, and Aurora will validate your employment history.
Location
It is expected that the work will be performed at the ESAC, the European Space Astronomy Centre at Villafranca del Castillo, near Madrid (Spain).
Contract
The selected candidate will receive good remuneration  in line with ESA Job Class (specified as Sc_a).
You will be registered for both social security and tax in Spain.
The standard working hours are 40 per week. There are 12 public holidays and an additional 30 annual days holiday.
In addition to public health services Aurora provides private medical insurance in Spain.
Training to improve efficiency and provide strength for future career are of course included.
Aurora can assist financially and provide recent experience information for relocation.
To be considered for this Position
Provide prior to 14 September 2018, please send a summary of why you are a good candidate for the position together with a complete and detailed Candidate Proposal Form or CV and Motivation Letter to Mr. Davide Starnone, at email davide.starnone@aurora.nl quoting reference SCO-154. Aurora will agree conditional employment terms and conditions with candidates before presenting their detailed technical proposal to ESA by 21 September 2018, 13:00 hours.
Web Page
https://www.aurora.nl/job/xmm-newton-scientist/
Terms & Conditions
Copyright ©2019 Spacelinks