Systems & Software Engineer
Job Description
Title
Systems & Software Engineer
Job code
TEC-SYS-491
Job posted on
03/12/2018
Location
Noordwijk
Country
Netherlands
Education
Master
Contract type
Permanent
Start date
within 3months
Job Description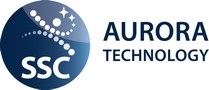 Aurora is an established supplier of skilled manpower to ESA and in particular at ESTEC and ESAC. Aurora has the opportunity to expand our support to ESA in the domain of SYS - Systems Engineering in the Directorate of Technology, Engineering & Quality. Happiness of our employees has proven key to obtaining excellent results and a client who also regards us highly for excellent service.
Overview
As part of the team implementing the Luxembourg National Space programme, the holder position will support the implementation of technical activities, maintain interfaces with the relevant Prime Contractors or subsystem responsible industry/research institute for the assigned projects.
The holder will also be involved in the System team of Small Satellite or Cubesat project in activities related to System tasks from early definition phase to implementation phase and launch/operations phase. In this context, the holder will maintain interfaces with the ESA technical specialists for ad-hoc support.
Support system and subsystem reviews of the assigned project.
Follow up technical issues arising on the assigned projects and participate in risk reduction activities.
Help defining operations and support the in-orbit commissioning phase of the projects.
Specific qualification requirements
The candidate shall have experience of system engineering including:
Master degree or equivalent qualification in engineering.
Knowledge of S/C system and mission design.
Knowledge and practice in the application of ESA SE Standards (e.g. ECSS-E-10 series) and SW engineering.
Expert knowledge of System and more specifically of avonics, software and communication subsystem through the complete lifecycle, including mission design/operations, systems design & AIV and subsystem technologies/products.
Broad knowledge of/experience in the practical application of tailored engineering/quality standards to Small Satellite, IOD missions and CubeSat projects would be an asset.
Good organisational skills.
Proactive attitude to solving problems.
A very good working knowledge of spoken and written English is essential.
Legal and Security Requirements
All applicants must be legally allowed to work in The Netherlands
Applicants are required to provide a copy of their passport and degree certificate. Aurora will validate the Degree with the issuing University and provide evidence to ESA.
Prior to issuing a letter of employment the applicant shall provide to Aurora a recent official document declaring that they are of good conduct from the country where currently resident.
Location
The work will be performed at the European Space Technology and Research Centre (ESTEC) at Noordwijk, The Netherlands.
Contract
The selected candidate will receive good remuneration  in line with ESA Job Class.
Will be registered for both social security and tax in the Netherlands.
The standard working hours are 40 per week. There are 12 public holidays and an additional 30 annual days holiday.
Training to improve efficiency and provide strength for future career are of course included.
Aurora assist with relocation both with support and financially.
Aurora contributes to a company pension scheme.
To be considered for this Position
Provide prior to 10 January 2019 a summary of why you are a good candidate for the position together with a complete and detailed Candidate Proposal Form or CV and Motivation Letter to Mr. Davide Starnone and Ms. Tracey Longden, at email davide.starnone@aurora.nl and tracey.longden@aurora.nl quoting reference TEC-EYS-491 (RT-C/TEC-SP/00491). Please read our Recruitment Process for ESA for more details. Aurora will agree conditional employment terms and conditions with candidates before presenting them by 16 January 2019, 13.00 hours.
Web Page
https://www.aurora.nl/job/system-and-software-engineer/
Terms & Conditions
Copyright ©2019 Spacelinks