PA and Safety Support Engineer
Job Description
Title
PA and Safety Support Engineer
Job code
TEC-PAE-530
Job posted on
12/04/2019
Location
Noordwijk
Country
Netherlands
Education
Master
Contract type
Any
Start date
immediately
Job Description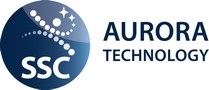 Aurora is an established supplier of skilled manpower to ESA and in particular at ESTEC and ESAC. Aurora has the opportunity to expand our support to ESA in the domain of TEC-PAE - PA & Safety  Support Engineer. Happiness of our employees has proven key to obtaining excellent results and a client who also regards us highly for excellent service.
Overview
Support the Galileo Ground Segment PA Unit in all the activities related to the execution of the Galileo Ground Segment Product Assurance and Safety Programme.
Guiding and monitoring the implementation of PA&S requirements by contractors in order to assess performance/effectiveness, participation in design reviews and directing the necessary preventive or corrective actions;
Supporting the process for evaluation and approval of contractors' waivers and deviations.
Supporting the project non-conformance process and attendance/organization of non-conformance/anomaly review boards as necessary.
Ensuring the implementation of the Ground Segment PA Requirements baseline across the applicable Galileo Ground Segments.
Monitoring the integration and test activities with quality assurance audits, mandatory and key inspection points, test witnessing and configuration inspections;
Supporting the definition of the formal acceptance requirements and conduction of acceptance reviews of all contractual deliverable items;
Ensuring the preparation of design trade-offs, analyses and reports using RAMS data to support project decisions;
Supporting Security activities for ground segments as appropriate;
Support the maintenance of the Navigation Directorate Quality Management System.
Guiding and monitoring the application and procurement of EEE parts, materials and processes and controlling implementation of applicable requirements;
Produce reports on guidance provided, monitoring activities performed and status of compliance to applicable requirements.
Support to launch campaigns.
Specific qualification Requirements
MSc. in Aerospace Engineering or relevant discipline.
Minimum of 10 years experience in the space sector including 5 years in Product and Quality Assurance;
Excellent interpersonal skills are needed, together with a high degree organizational and communication abilities, and comfortable with working in a diverse and multinational team environment.
Fluency in English (both written and spoken) is mandatory; knowledge of another European language is an advantage.
Legal and Security Requirements
All applicants must be legally allowed to work in The Netherlands
Applicants are required to provide a copy of their passport and degree certificate. Aurora will validate the Degree with the issuing University and provide evidence to ESA.
Prior to issuing a letter of employment the applicant shall provide to Aurora a recent official document declaring that they are of good conduct from the country where currently resident.
Location
The work will be performed at the European Space Technology and Research Centre (ESTEC) at Noordwijk, The Netherlands.
Contract
The selected candidate will receive good remuneration  in line with ESA Job Class: E3.
Will be registered for both social security and tax in the Netherlands.
The standard working hours are 40 per week. There are 12 public holidays and an additional 30 annual days holiday.
Training to improve efficiency and provide strength for future career are of course included.
Aurora assist with relocation both with support and financially.
Aurora contributes to a company pension scheme.
To be considered for this Position
Provide prior to 7 May 2019 a summary of why you are a good candidate for the position together with a complete and detailed Candidate Proposal Form or CV and Motivation Letter to Mr. Davide Starnone, at email davide.starnone@aurora.nl quoting reference TEC-PAE-530. Aurora will agree conditional employment terms and conditions with candidates before presenting them by 10 May  2019, 13.00 hours.
Web Page
https://www.aurora.nl/job/software-pa-support-engineer/
Terms & Conditions
Copyright ©2019 Spacelinks