Job Description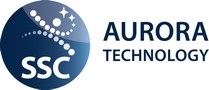 Aurora is an established supplier of skilled manpower to ESA and in particular at ESTEC and ESAC. Aurora has the opportunity to expand our support to ESA in the domain of Software & Control Systems Engineering (SWC). Happiness of our employees has proven key to obtaining excellent results and a client who also regards us highly for excellent service.
Overview
The Software Engineer will join the Software Technology section (TEC-SWT). He will be assigned to support the activities of the Ground Mission Segment Engineering and Elements Unit. The main duties include:
Support the consolidation and maintenance of the G1G/G2G ground segment requirement in line with the system baseline;
Provide support and act as interface for updates to G1G/G2G ground segment applicable ICDs in co-ordination with Interface co-ordinators;
Interface with System team on technical issues arising from segment technical notes dealing with G1G/G2G ground segment technical aspects;
Process G1G/G2G ground segment Non-compliance, RFD, and RFWs;
Contribute to G1G/G2G IVQ activities in support of the G1G/G2G ground segment AIV Manager;
Follow up G1G/G2G ground segment design and implementation both at element and segment level, including SW architecture, performance aspects and HW/SW COTS selection;
Assess the operability aspects of the G1G/G2G ground segment functions;
Assess the Data Analysis functions of the Ground Segment, i.e.:

consistent management of data within the ground segment (reception, storage and controlled access to archived data, data security (confidentiality, integrity and availability));
generation and presentation of associated result display and reporting;
integration of mission and technical data;
management of system configuration items;
application of data analysis technologies;

Provide technical support for the preparation, organization and management of all the G1G/G2G ground segment and system reviews;
Participate, in Galileo-related reviews and technical evaluation boards, in particular contributing to G1G/G2G ground segment requirements consolidation and design reviews;
Contribute to ESA procurement activities for G1G/G2G ground segment.
In performing these duties, the post holder is expected to interface closely with the Galileo Ground Segment Engineering Team, the Galileo System Engineering Team, the Galileo Security Office, the Operations Team, the related industrial teams and the Product Assurance Office. In addition, the post holder may have to support the definition and execution of activities of the Software Systems Division in his domain of expertise. Since many of the activities will take place in industry or at operational sites, the incumbent must

be prepared to travel on a regular basis

.
Specific qualification requirements
Master's degree or equivalent qualification in physics, electrical or aerospace engineering or a related field, together with at least 5 years' experience in system-level engineering, design and implementation.
Knowledge and experience in the Big Data technologies, i.e. databases, machine learning, natural language processing, visualisation techniques is mandatory;
Background and experience in navigation and security systems is desirable;
Knowledge of ground segment and satellite operations and infrastructure is an important asset;
Knowledge of ECSS standards is an asset.
Proactive attitude to problem-solving, plus good planning and organisational skills.
Demonstrate responsible decision-making and be able to work and communicate effectively in a team setting.
Applicants must be eligible for security clearance by their national security administration.
Proficient in the English Language (Spoken and Written).
Legal and Security Requirements
All applicants must be legally allowed to work in The Netherlands
Applicants are required to provide a copy of their passport and degree certificate. Aurora will validate the Degree with the issuing University and provide evidence to ESA.
Prior to issuing a letter of employment the applicant shall provide to Aurora a recent official document declaring that they are of good conduct from the country where currently resident.
Location
The work will be performed at the European Space Technology and Research Centre (ESTEC) at Noordwijk, The Netherlands.
Contract
The selected candidate will receive good remuneration  in line with ESA Job Class.
Will be registered for both social security and tax in the Netherlands.
The standard working hours are 40 per week. There are 12 public holidays and an additional 30 annual days holiday.
Training to improve efficiency and provide strength for future career are of course included.
Aurora assist with relocation both with support and financially.
Aurora contributes to a company pension scheme.
To be considered for this Position
Provide prior to 31 July 2019 a summary of why you are a good candidate for the position together with a complete and detailed Candidate Proposal Form or CV and Motivation Letter to Mr. Davide Starnone and Ms. Gaynor Brown, at email davide.starnone@aurora.nl and gaynor.brown@aurora.nl quoting reference TEC-SWC-556 (RT-C/TEC-SWT/00556). Aurora will agree conditional employment terms and conditions with candidates before presenting them by 6 August 2019, 13.00 hours.