Resource Support & Control
Job Description
Title
Resource Support & Control
Job code
TEC-720
Job posted on
14/05/2021
Location
Noordwijk
Country
Netherlands
Education
Master
Contract type
Permanent
Start date
within 3months
Job Description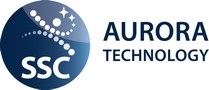 Aurora is an established supplier of skilled manpower to ESA and in particular at ESTEC and ESAC. Aurora is looking for a Programme/Project Controller to support in the domain of Business Management, Controlling & Administration. Happiness of our employees has proven key to obtaining excellent results and a client who also regards us highly for excellent service.
Overview
The post holder will contribute to the smooth operations of the TEC Directorate and to the efficient management of its resources and technical infrastructure. In particular, the post holder will be assigned to the Resource Management Section and will provide support for the following;
Support in the implementation of the Directorate's overall workforce resource planning, competency evolution and controlling.
Implementing and operating uniform procedures and information systems for the management and control of activities , ensuring proper coherence and quality of data; participating in the definition of efficient processes, methods and tools, with particular emphasis on continuous improvement.
Monitoring recruitment, functional and integrated support, competency evolution and succession planning.
Workload planning and controlling and maintaining interfaces with the corresponding counterparts in other Directorates.
Maintaining a detailed view of the workload and workforce evolution at competency level, implementing a pro-active controlling function and performing the necessary analysis to support regular reporting and the related decision-making processes.
Controlling the Directorate's Analysis Centre.
Financial implementation of contracts, controlling and reporting.
Compilation and analysis of resource data.
Control of the Directorate's manpower Analysis Centre-forecast, monitoring, analysis and control of all costs contributing to the Directorate's manpower rate.
Development and maintenance of ad hoc and monthly reporting and analysis of resource status.
Development and maintenance of reporting dashboards using Tableau software.
Specific qualification requirements
A University degree (MSc) from a recognised Institution of secondary studies, in either Engineering or Business Administration.
Minimum of 4 years experience in the Administration and Control of large projects, preferably in an engineering driven organization.
Candidates should possess excellent analytical and reporting skills with the ability to manage large & complex data sets and have an affinity with manpower control.
Applicants should demonstrate excellent communication skills and be client focused.
They should have proven ability to work autonomously, whilst being a cooperative team player.
Experience in creation and development of management information dashboards.
Familiarity with SAP and the agency's cost model would be an advantage.
Possess good judgment, integrity and excellent communications skills.
Good knowledge of Excel is expected.
Fluency in English (both written and spoken) is mandatory; knowledge of another European language is an advantage.
Legal and Security Requirements
All applicants must be legally allowed to work in The Netherlands
Applicants are required to provide a copy of their passport and degree certificate. Aurora will validate the Degree with the issuing University and provide evidence to ESA.
Prior to issuing a letter of employment the applicant shall provide to Aurora a recent official document declaring that they are of good conduct from the country where currently resident.
Location
The work will be performed at the European Space Technology and Research Centre (ESTEC) at Noordwijk, The Netherlands.
Contract
The selected candidate will receive good remuneration in line with ESA Job Class.
Will be registered for both social security and tax in the Netherlands.
The standard working hours are 40 per week. There are 12 public holidays and an additional 30 annual days holiday.
Training to improve efficiency and provide strength for future career are of course included.
Aurora assist with relocation both with support and financially.
Aurora contributes to a company pension scheme.
To be considered apply for this Position
Prior to 9 June 2021 please apply via our Job Application form quoting BMC-TEC-720 as reference. Aurora will agree conditional employment terms and conditions with candidates before presenting them by 11 June 2021, 13.00 hours.
Web Page
https://www.aurora.nl/job/resource-support-control-tec-720/
Terms & Conditions
Copyright ©2021 Spacelinks