Job Description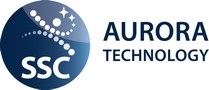 Aurora is an established supplier of skilled manpower to ESA and in particular at ESTEC and ESAC. Aurora has the opportunity to expand our support to ESA in the domain of TEC-EDP - Electromagnetics Components Data & Power Systems Engineering, supporting the Microelectronics Design & Validation Section. Happiness of our employees has proven key to obtaining excellent results and a client who also regards us highly for excellent service.
Overview
Provision of VLSI (ASIC & FPGA) technical expertise to Projects involving requirements analysis, performance and budgets analysis, writing and assessment of VLSI specifications; review, evaluation and checking of industrial contractor's VLSI designs. Identification of design deficiencies and problem areas and proposals for their solutions.
Design, analysis, verification of VLSI systems for control and data processing applications, and/or signal processing using industrial standard tools, hardware description and programming languages.
Specific requirements/tasks:
Technical and administrative management of the ESA SystemC and synthesizable VHDL IP Core pool of designs. This work will involve: optimisation, update and overall maintenance and of the ESA VHDL IP Cores databases, provision of technical support to ESA IP Cores users (performing analysis and finding solutions to problems in VHDL code, documentation or design methodology) holding a strong collaboration with our Contracts department in arranging and solving licences and patent issues. Advertising the ESA IP service (website, workshops, etc.), handling IP cores requests and their distribution.
Support to ASIC and/or FPGA technology developments for R&D and /or projects, supervising that good design practices and manufacturing and test methodologies are applied. In addition, independent verification (through code inspection, simulation and timing analysis) and validation (through HW tests) will have to be carried out for some ASIC and FPGAS developments.
Other tasks:
Support development contracts regarding the above areas, act as the activity technical responsible, maintain interfaces with the prime contractors, participate in progress meetings and reviews, as requested, and provide appropriate feedback on the achieved progress and discussions.
Interface with ESA's project teams, the prime and lower level contractors, participate in progress meetings and reviews, as requested by project work, and provide appropriate feedback on the achieved progress and discussions.
Specific qualification requirements
Master in relevant Engineering discipline.
A minimum of 4 years of relevant working experience in the above fields.
Experience in the design of complex microelectronics systems, and familiarity with Industry standard VLSI/ASIC/FPGA CAD tools (e.g. CADENCE, SYNOPSYS, MENTOR, MATLAB, SPW) etc. as well as hardware description languages (VHDL and/or Verilog HDL, SystemC) is essential.
Being familiar with the Space applications of microelectronics, and having knowledge of Space environment and quality requirements will be an important asset, but it is not mandatory.
Experience with using third party Intellectual Property (IP) designs (in VHDL and/or SystemC) is a requirement.
Fluency in English (both written and spoken) is mandatory; knowledge of another European language is an advantage.
Legal and Security Requirements
All applicants must be legally allowed to work in The Netherlands
Applicants are required to provide a copy of their passport and degree certificate. Aurora will validate the Degree with the issuing University and provide evidence to ESA.
Prior to issuing a letter of employment the applicant shall provide to Aurora a recent official document declaring that they are of good conduct from the country where currently resident.
Location
The work will be performed at the European Space Technology and Research Centre (ESTEC) at Noordwijk, The Netherlands.
Contract
The selected candidate will receive good remuneration in line with ESA Job Class.
Will be registered for both social security and tax in the Netherlands.
The standard working hours are 40 per week. There are 12 public holidays and an additional 30 annual days holiday.
Training to improve efficiency and provide strength for future career are of course included.
Aurora assist with relocation both with support and financially.
Aurora contributes to a company pension scheme.
To be considered apply for this Position
Prior to 15 September 2021, please apply via our Job Application form quoting TEC-EDP-749 (RT-C/TEC-EDM/00749) as reference. Aurora will agree conditional employment terms and conditions with candidates before presenting them by 16 September 2021, 13.00 hours.