What?
Your job is displayed with your logo on our pages, in the newsletter, job alerts, and in relevant searches
Your job will be displayed on the front page for 2 weeks (Basic Job Ads do not appear on the front page)
Your job will be live on the website for a total of 6 weeks (4 weeks for free basic listings)
As an added bonus your job is mentioned in Space-Careers' Twitter and Facebook pages and you will be sent personalized stats on the click-through-rate of your ad
Why?
A Standard Job Ad on Space-Careers will maximize the exposure of your vacancy and increase your chances of finding the best candidate for your position
The Standard Job Ad increases your overall visibility and brand within the Space Industry community
How?
We can:
create a unique Space-Careers hosted web page with your entire job description and logo prominently displayed
link directly to your organisation's web page (or PDF document), taking readers to your website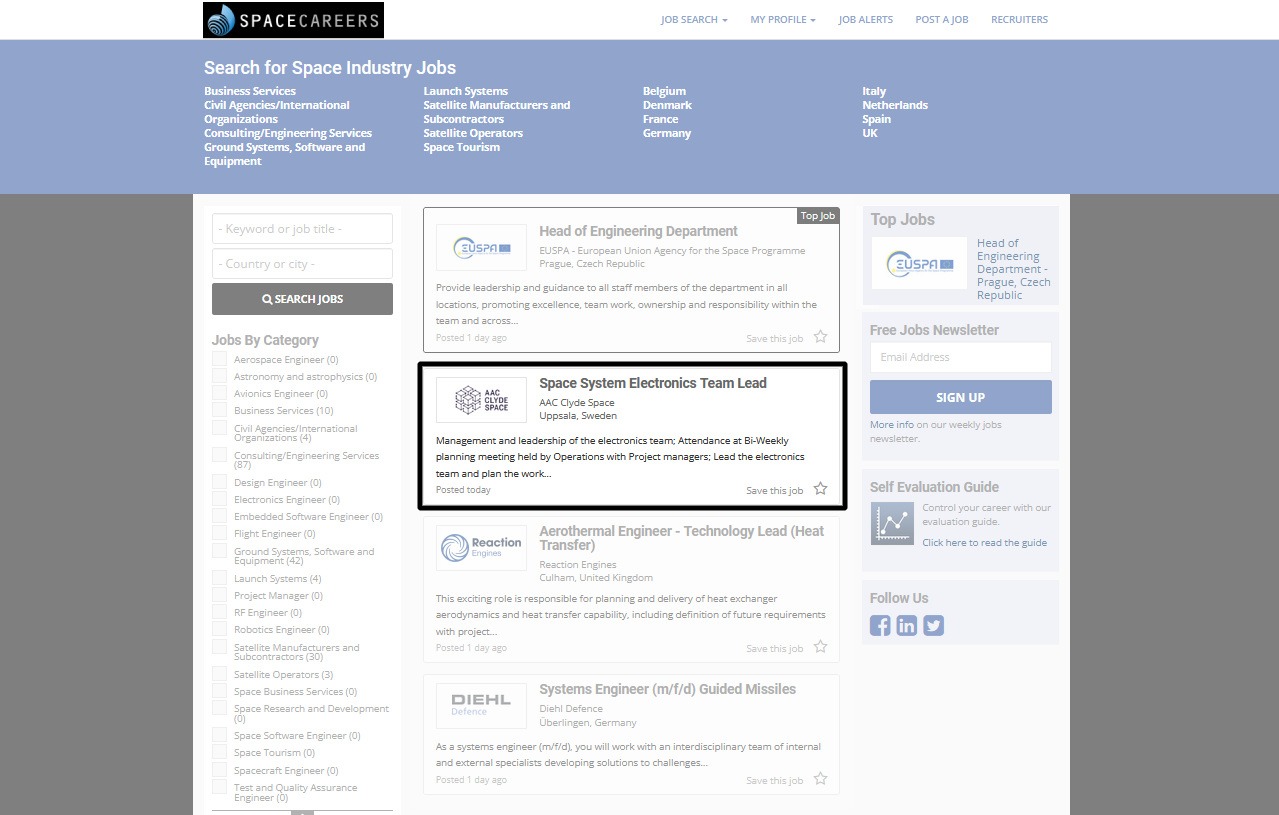 Price: € 640 (+20% UK VAT, if applicable)