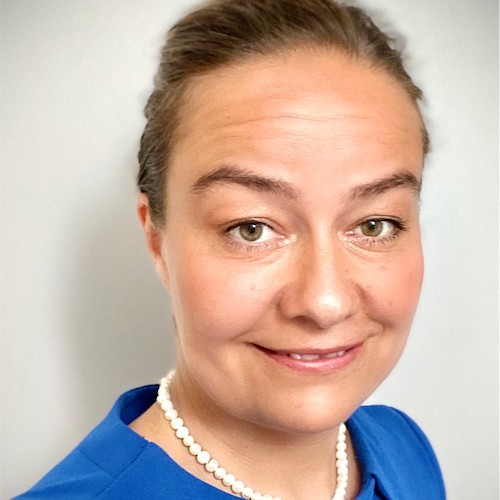 Can you explain your current role and responsibilities?
Within my company I focus on Carbon and Sustainability Management and it's a subject which I have always been very passionate about. I am fortunate that I go to work (although virtually today because of COVID restrictions) and feel that I can add value in supporting my company and our stakeholders in the places we operate. I personally believe that it's critical for businesses to make carbon and sustainability part of everyday management and decision-making. It's part of our stakeholders' requirements and it makes good business sense.
In my role, I get involved in developing tools and procedures to help us better understand and mitigate sustainability issues and risks. I also support my company in working with our partners in their journey to move the dial on how the energy sector can be part of the solution to complex global problems such as climate change and biodiversity decline.
So, how did you land your first job? Is it relevant to the job you are doing now?
I think it's fair to say I took my time to decide what my future career path should be. I took some time out prior to choosing a University degree and for me this was the correct approach since I better understood my own drivers and strengths. At the time there was increasing concerns in the media about climate change and the overall impacts on our planet. I felt that I needed to learn more to have a positive impact. I think the biggest reason for my choice of career was during my time spent travelling in Asia, Africa and other parts of the world, and seeing first-hand the impact humans have on the natural environment.
So, in the end the decision was easy. After completing my Swedish Gymnasium Degree, I moved to London and completed a BSc in Physical Geography and a Masters in Environmental Technologies. I had a very deliberate goal - that I wanted to work within the Energy sectors to support the industry in trying to mitigate impacts but still provide cleaner, affordable and sustainable energy to the world. Energy poverty is still a very real problem and challenge today.
Talk us through your career progression
My entry point into the working world was through graduate recruitment. I was extremely pleased that I was accepted to join my company's graduate programme which had a dedicated environmental graduate career path. I have never looked back and regretted my choice and I have now been in my company for more than 15 years. It's allowed me to work in some truly amazing places around the world.
Any advice for jobseekers looking to get into your area of expertise?
My main advice is to really understand what you are passionate about and think about what your purpose should be. If you understand that you will hopefully pick a career where you feel you can add real value and maybe even leave a legacy. On a more practical level, many companies, including my own, offers summer internships which is fantastic way of testing out and learning about different types of career paths and job sectors.
In my profession, and many others, passion and drive needs to be backed up by the right experience and qualifications. The choices today are much more varied and there are numerous environmental degree options available including environmental science and environmental engineering degrees as well as policy. All these skills sets will be needed in order to address the global challenges we are facing today.