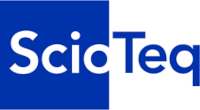 FPGA Development Engineer
ScioTeq
Kortrijk, Belgium
As member of the Avionics HW R&D team, you will contribute to the development of display systems which are integrated in the cockpit of aircrafts and helicopters from our various customers (Airbus, Boeing, Embraer…). Embedded electronics based on FPGA is an important element in the operation of the system, for which correctness and safety are the highest priorities. Therefore we have procedures of double verification and validation.
Your responsibilities:
You are responsible for the development of FPGA;
You cover all phases of the development: from requirements definition until product delivery including concept, design, analysis and test. Accuracy, quality and safety are the main objectives in your development work;
You work intensely together with other members of the project team to realize the product.
Your profile:
You have a bachelor or master's degree in electronics or computer engineering;
You have strong interest in digital hardware design, especially FPGA (Xilinx, Altera, Microsemi). Knowledge of embedded systems, video processing, high speed design is an advantage;
You can work independently and meticulously to achieve a high quality 'First Time Right' product. Knowledge of development standards like DO-254 is an advantage;
You can work in an international team;
You have good communication skills and speak fluently English;
You are a practical problem solver;
You have a healthy appetite to learn on the job.
Offer:
You will join an international environment where innovation is key and colleagues who share determination & high standards of work that move the world forward.
Our head office in Kortrijk is easily accessible due to the traffic-free routes: by car, bike or public transport.
We offer a competitive salary, complimented by extra-legal benefits.
Meal vouchers of €8;
Transport allowance;
Internet allowance of €50 net;
Yearly bonus;
Group insurance;
Medical insurance;
Flexible salary plan with possibilities for a car, electric bicycle, tablet, etc.
In addition, we invest in personal growth by offering various training opportunities throughout the year ('Everyone Learns' program, Mtech+ training courses, IT Awareness training, LinkedIn Learning, on the job training & much more).
Furthermore, we value a healthy work-life balance and promote this by offering flexible working hours, possibility to work from home and 32 vacation days.
If you join the ScioTeq family, you can also attend various events and activities (like for example a Company Celebration, Out of office party, Quizes, buddy walks,…) that enhance the team spirit.
Don't forget to mention Space-Careers when applying.